Greece is among Europe's leading travel destinations. Besides its perfect, all-year-round weather and blue flag beaches, the rich culture, history, and mouthwatering food are some reasons why the tiny South-Eastern European country receives millions of visitors every year. If Greece is on your 2022-bucket list, you will be joining millions of other global tourists to experience the mother of democracy and the Olympic Games first hand. How about you do it slightly differently? Well, you can
charter a yacht in Greece
and explore the country in the most fantastic way possible – accompanied by the following benefits.
Delicious Food
Anyone who has been to Greece agrees that it is a culinary paradise. Your trip on the yacht guarantees you everything you would love to taste, from Mousaka to souvlaki, ouzo, and bougasta, among others. You can also mastiha — a resin that exclusively grows in a specific part of Chios and is a versatile herb with a strong flavour used in perfumes, desserts, local liquors, and more. Isn't it lovely and magical to explore the great country while enjoying the perfect weather as you wait for the most delicious meals in preparation?
Celebrity or Not, It Is Trendy
The modern generation is obsessed with celebrity behaviours and practices. Since most celebrities who visit the country charter a yacht and later post beautiful pictures on their social media pages, the beautiful scenes may also motivate you to do the same. Exploring Greece on a yacht means an excellent sailing opportunity with optimal privacy and an unlimited view of the breathtaking scenery.
Some celebrities who have explored Greece on a yacht include the Royal family. Since Greece is Prince Phillip's home country, the Royal family finds every reason to visit: Prince Charles visited Athens a few months ahead of his brother Prince Harry and his wife Meghan Markle's yacht visit to Zakynthos before their wedding.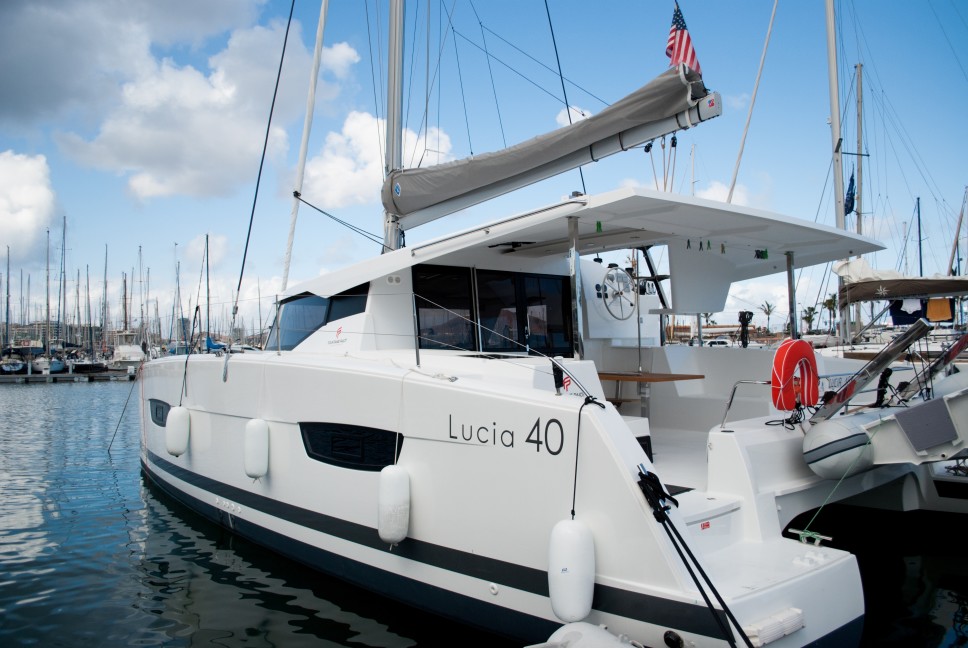 Numerous Islands to Visit
Greece boasts one of the longest coastlines globally (13676km) and more than 6000 islands – mainly uninhabited. With such undiscovered potential, you have a chance to cruise around and create your little paradise alone or with your loved ones. For example, you can start your yacht trip at Corfu, where you will learn about UNESCO heritage before cruising to Paxos & Antipaxos, Lefkada, Ithaki, Kefalonia, and eventually Zakinthos. Each island has its unique attractions that assure you a sweet and memorable trip.
It is Film-Like
Some of Hollywood's best movies were filmed in this small country. Mamma Mia is a perfect example. It is a musical movie inspired by the ABBA song and stars Pierce Brosnan and Meryl Streep. It was filmed in Skiathos, but the movie uses Kalpokiri – which refers to summer in Greek – for artistic purposes. A yacht charter in Skiathos should lead you to Koukounaries, Alonissos, Skyros, and Skopelos, among other islands on the Northwest Aegean Sea.
Island Hopping Paradise
Is island hopping one of the must-dos on your bucket list this year? If so, then Greece offers an incredible opportunity for adventure. You can begin from the Cyclades islands before proceeding to the neighbouring Dodecanese islands on the Eastern Aegean Sea. Renting a yacht would be the perfect way to roam from one island to another while enjoying the tranquillity and beautiful scenery. Besides, you can also cross over to the nearby Turkish coast.
It Offers an Unlimited List of New Things to Try
Western Greece is the location to sail the undiscovered treasure. If you start at Corfu heading towards Sivota – on continental Greece – or to the port of Missolonghi, your itinerary wont exclusively be about the scenery but rich history as well. For instance, your visit to Missolonghi allows you access to the famous British poet's – Lord Byron – land of death. He died at the port while fighting for Greece's independence. You can then proceed to the remaining Ionian islands like Paxoi – tiny but picturesque, Cephalonia – amazingly breathtaking, Ithaca, and the home island of Ulysses.
Athens is Once Again Cool
Despite being the oldest cultural hub today, Athens remains lively. The city is also among the most fantastic places to visit for a holiday, thanks to its many festivals, concerts, and art exhibitions. Renting a yacht from this island can lead you to the close-by islands of Kythons and Kea for some peace and tranquillity or change of the environment.
In addition to the above reasons, a yacht charter in Greece means engaging in sailing — an exhilarating national sport, and exploring Greece affordably. How did we forget about the sunshine? Greece is famous for its perfect year-round weather, and exploring the country in a yacht means optimal access to sunlight during your vacation. With all the benefits of the Greece yacht tour, you are assured of a memorable experience.